Weather Forces Schedule Changes: Updated 2.18.17 (7:45 am)
CLU updates available at www.clusports.com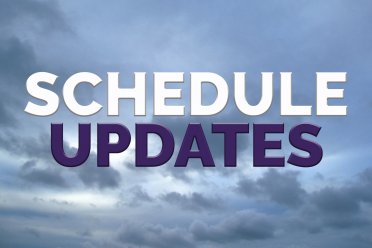 THOUSAND OAKS, Calif. – Due to inclement weather, including significant rains, in the upcoming forecast a number of Cal Lutheran athletic events have been adjusted or cancelled. Read more about it below.
W TENNIS:
The Regals are still on as originally scheduled for Saturday at Claremont-Mudd-Scripps, though the start time has been delayed one hour to a noon first serve. Announced on Friday, Feb. 17 at 11:20 a.m. the women's tennis match at Caltech has been postponed to Friday, March 3 at 2:00 p.m. on the road. Should something change, it will be available on the schedule page.
SOFTBALL:
As of Friday, Feb. 17 at 4:10 p.m., the SCIAC opening doubleheader for Cal Lutheran at Whittier has been postponed from its original date and time on Saturday, Feb. 18 to Sunday, March 5 at 12:00 p.m. with a second game to follow. Originally scheduled games against George Fox (Ore.) for Monday, Feb. 20 have been cancelled and will not be rescheduled. CLU will potentially be hosting a doubleheader on Monday, but it is dependent on weekend rains. Check back to the schedule page for more information.
M/W TRACK & FIELD:
The track and field teams will not be travelling to the Pomona-Pitzer All Comers meet due to extreme weather conditions in the area and future forecasts predicting more poor weather. The Kingsmen and Regals will be back in action Saturday, Feb. 25 at the Rossi Relays.
M TENNIS:
Announced on Friday, Feb. 17 at 2:20 p.m., the Cal Lutheran men's tennis match scheduled for Saturday, Feb. 18 at the Poulson Tennis Center will be postponed to Sunday, Feb. 19 at 10:00 a.m. against Caltech. The schedule will be updated further if necessary.
BASEBALL:
The Southern California Intercollegiate Athletic Conference (SCIAC) baseball season got underway a day earlier than originally scheduled for Cal Lutheran when the Kingsmen hosted La Verne on Thursday instead of Friday, but the teams will need to wait an extra day to continue the series. The originally scheduled doubleheader for Saturday at La Verne has been postponed to Sunday, Feb. 19 with the first game beginning at 11:00 a.m. and the second game following. Additional updates can be found on the schedule page.
W WATER POLO:
As of 12:00 p.m. on Friday, Feb. 17, the Cal Lutheran women's water polo game at Loyola Marymount has been postponed to a date and time yet to be determined. Severe weather has forced the change. Any updates on a rescheduled game will be available on the schedule page.
M GOLF:
As of Friday afternoon, the SCIAC No. 1 at Brookside Golf Course in Pasadena, Calif. was still on for 8:00 a.m. with a decision to be made on Saturday morning based on course conditions.
M VOLLEYBALL:
The rain caused a flight cancellation for the Kingsmen, forcing rearranged travel plans that will prohibit CLU from playing both scheduled matches on Saturday, Feb. 18. The Violet and Gold will not be playing Benedictine-Mesa, but will face Grand Canyon University at 5:00 p.m. as previously planned.
Cal Lutheran will host a basketball doubleheader at the Gilbert Arena on Saturday, Feb. 18, at 2:00 p.m. and 4:00 p.m. with the women's and men's programs, respectively, hosting La Verne.
CLU Instagram: http://instagram.com/clusports#
CLU Twitter: https://twitter.com/clusports
CLU Facebook: https://www.facebook.com/clusports