SCIAC Announces 126 Kingsmen, Regals as All-Academic
All 20 sponsored sports represented by conference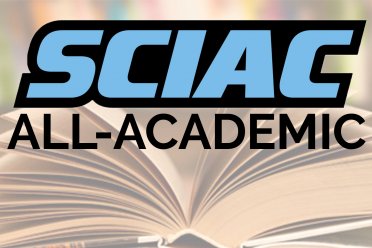 PASADENA, Calif. – Announced this morning by the Southern California Intercollegiate Athletic Conference (SCIAC), 126 Cal Lutheran student-athletes were honored with SCIAC All-Academic accolades during the 2015-16 school year.
The SCIAC All-Academic Team recognizes student-athletes who have achieved a grade point average of 3.40 or higher and must have completed one full calendar year at their current institution. SCIAC student-athletes demonstrate the NCAA Division-III philosophy enabling a full collegiate experience, beyond the arena of competition and the classroom.
Prior to the 2015-16 academic year, the All-Academic Team was announced three times per year, once per season, and freshmen and first-year transfer student-athletes were not eligible. With the inclusion of first year student-athletes the total number of student-athlete recognition has increased.
From Cal Lutheran, 11 student-athletes were multi-sport athletes pushing the Kingsmen and Regals roster spot total to 138. Lauren Chrislu was honored for all three sports, cross country, swimming and diving and track and field, in which she competes. Sarah Girgis, Benjamin Kishlock, Erin Knight, Christian Rider, Zachary Sergey, Daniel Tustin and Teerth Patel all competed on the cross country course and track while Jack Acampora was a water polo-swimming cross-over student-athlete and two women's soccer players in Keely Irvine and Nicole Roed ran track and played water polo, respectively, for the Regals in the spring.
All 20 NCAA Division III sponsored sports from CLU were represented with women's track and field and women's soccer leading the way with 12 selections apiece. Men's track and field, women's volleyball and women's water polo all had 11 honorees each and both football and women's swimming and diving finished with 10 to round out programs producing double-figure representation. Rounding out the recipients for the Kingsmen and Regals were men's soccer (9), baseball (8), women's basketball (7), women's tennis (7), men's cross country (6), women's cross country (5), men's water polo (5), men's basketball (3), men's golf (2), women's golf (2), men's swimming and diving (2) and men's tennis (2).
A complete list of recipients by sport can be found in the SCIAC release.
Overall, the conference office recognized 1,488 student-athletes, with 86 multi-sport student-athletes, who made up 1,574 roster spots during the academic year. Pomona-Pitzer led the way with 310 honorees followed by Claremont-Mudd-Scripps (201), Chapman (195), Redlands (189) and Cal Lutheran to round out the top-five.
Release: SCIAC All-Academic
CLU Instagram: http://instagram.com/clusports#
CLU Twitter: https://twitter.com/clusports
CLU Facebook: https://www.facebook.com/clusports