Regals Kick Out 2017 Soccer Schedule
CLU to host 10 home contests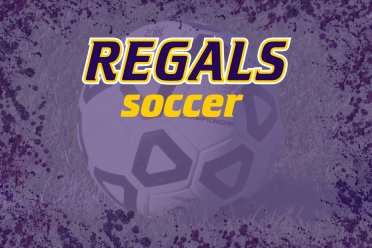 THOUSAND OAKS, Calif. – The 2017 Cal Lutheran women's soccer schedule has been released and the Regals will host 10 home contests inside of William Rolland Stadium this fall.
The Violet and Gold kick off the season under the light on Friday, Sept. 1 at 7:00 p.m. against St. Catherine (Minn.) before a cross-country trip to Virginia to play in the 2017 Captains Classic at Christopher Newport. CLU first faces host CNU on Friday, Sept. 8 at 4:30 p.m. PST before returning to the pitch less than 24 hours later against Virginia Wesleyan at 10:30 a.m. on Saturday, Sept. 9 in preseason competition.
Once back on the West coast, Cal Lutheran dives right into Southern California Intercollegiate Athletic Conference (SCIAC) action against Redlands on Wednesday, Sept. 13 at 7:00 p.m.
A three-game road trip sends the Regals to Chapman, Claremont-Mudd-Scripps and Occidental on Sept. 16, 20 and 23, respectively, with each start times scheduled for 7:00 p.m.
Three consecutive home contests follow as CLU welcomes La Verne (Sept. 27) at 7:00 p.m., Pomona-Pitzer (Sept. 30) at 7:30 p.m. as part of a doubleheader with the Kingsmen who play La Verne at 5:00 p.m. and UC Santa Cruz (Oct. 2). The non-conference meeting with the Banana Slugs will occur at 4:00 p.m.
Back-to-back away competitions send Cal Lutheran to Whittier (Oct. 4) at 7:00 p.m. and to Redlands (Oct. 7) for the only day game of the season, which is set to start at 11:00 a.m. and begins the second round of league play.
At 7:00 p.m. on Wednesday, Oct. 11, CLU hosts Chapman before Claremont-Mudd-Scripps comes into town for a Homecoming nightcap at 7:00 p.m. following a 1:00 p.m. football kickoff against the CMS Stags and a 6:00 p.m. women's volleyball first serve against Pomona-Pitzer inside of the Gilbert Arena.
The next two games will also be home. The first is against Caltech, a first-year program that rounds out non-conference play before the Beavers become a SCIAC opponent in 2018, on Oct. 16 at 7:00 p.m. CLU plays Occidental at 5:00 p.m. as the front end of a second doubleheader with the Kingsmen, who face PP at 7:00 p.m., on Oct. 18.
After a pair of away games at La Verne (Oct. 21) at 7:00 p.m. and Pomona-Pitzer (Oct. 25) at 4:00 p.m., the Regals return to the friendly confines of Rolland Stadium for Senior Night against Whittier at 7:00 p.m. on Saturday, Oct. 28. The graduating class will be honored prior to kickoff.
The 2017 SCIAC Postseason Tournament is scheduled for Nov. 2 and 4 at the site of the highest remaining seed. As always, the 2017 SCIAC PST champion will earn the conference's automatic berth into the NCAA Division III Women's Soccer Championships, which will get underway the following week with the tournament running into early December.
Schedule: 2017 Women's Soccer
CLU Instagram: http://instagram.com/clusports#
W Soccer Instagram: http://instagram.com/regals_soccer/
CLU Twitter: https://twitter.com/clusports
W Soccer Twitter: https://twitter.com/CLUWSoccer
CLU Facebook: https://www.facebook.com/clusports
Hashtags: #clusports #ownthethrone #goregals #theSCIAC #d3s #ncaad3