Regals Earn Team Academic Award
Women's soccer awarded for eighth straight season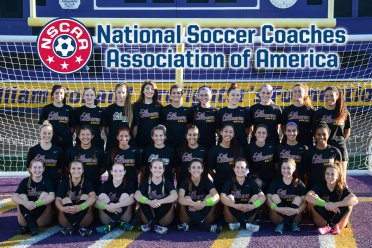 KANSAS CITY, Mo. – The Cal Lutheran women's soccer team was honored for their hard work in the classroom this past year by being awarded the 2015-16 National Soccer Coaches Association of America (NSCAA) College Team Academic Award.
In order to be eligible for the award, the overall team GPA, which includes all players listed on the roster must be above a 3.0.
The Regals finished with a team GPA of 3.24, marking their eighth consecutive season earning the award.
"I am extremely proud of our players' academics efforts," said Head Coach Frank Marino. "We continue to show great commitment on and off the field and it speaks volumes about the quality student-athletes we have in our program."
Cal Lutheran is one of 590 schools to have their women's soccer team receive the award.
The Regals (12-3-3, 6-3-3 SCIAC) will be back in action on Wednesday, Oct. 26 at 7:00 p.m. for a home match against Occidental. Prior to kickoff, the senior class will be recognized.
Release: 2015-16 Team Awards
CLU Instagram: http://instagram.com/clusports#
CLU Twitter: https://twitter.com/clusports
CLU Facebook: https://www.facebook.com/clusports