Regals Unveil 2013-14 Schedule
CLU looking for third straight SCIAC Title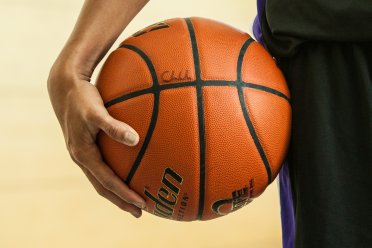 THOUSAND OAKS, Calif. – With practice getting underway Tuesday for the 2013-14 season, Cal Lutheran's first year women's basketball coach Lindsay Goldbatt recently unveiled the Regals schedule.
"We start with a difficult preseason schedule that we hope to use as a learning experience," said Goldbatt. "I think playing those high quality opponents early will better prepare us for our conference schedule."
Highlighting the schedule will be 14 home games and a road-trip to Oregon to start the season. After concluding its 2012-13 season in Portland during the First Round of the NCAA Division III Tournament, Cal Lutheran opens its season again in Oregon, this time playing George Fox on Friday, Nov. 15, at 8:00 p.m. The following day, CLU will play Linfield inside of George Fox's Wheeler Sports Center.
On Thursday, Nov. 21, Cal Lutheran hosts its first home game of the year when the Regals take on Colorado College at 7:30 p.m.
A week later, the two-time defending Southern California Intercollegiate Athletic Conference (SCIAC) champion Regals start their quest for a third-straight conference title when they take on Pomona-Pitzer on Dec. 5 in Claremont, Calif. CLU then plays Chapman on Dec. 7 and La Verne on Dec. 12 before resuming non-conference play. On Dec. 14, Cal Lutheran hosts San Diego Christian then plays Hope International and Wartburg (Iowa) before a holiday break.
From Dec. 28-30, the Regals will host the 2013 Posada Royale Winter Classic. CLU takes on West Region rival UC Santa Cruz on Dec. 28 and wraps up the tournament with Worcester Polytechnic Institute on Dec. 30. The two teams will play a neutral site game on Dec. 29.
Following the tournament, CLU begins a slate of 11 straight SCIAC games. Cal Lutheran faces UC Santa Cruz for the second time on Feb. 15 before closing out the regular season with home games against Whittier and Claremont-Mudd-Scripps.
The SCIAC tournament is set to begin on Feb. 27 with semifinals followed by the championship game on March 1.
The first two rounds of the NCAA Division III Women's Basketball Tournament are scheduled for March 7-8.
All weekday SCIAC games will be held at 7:30 p.m. while contests on the weekends start at 7:00 p.m.
Schedule Release: 2013-14 Regals Basketball
CLU Twitter: https://twitter.com/clusports
Follow Natalie: @RegalsHoops
CLU Facebook: https://www.facebook.com/clusports