Kingsmen, Regals Return to Campus
CLU begins training for fall season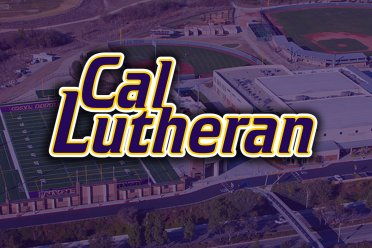 THOUSAND OAKS, Calif. – The quiet summer months in the Gilbert Sports and Fitness Center at the Cal Lutheran athletics facilities are coming to a close as the sports teams begin returning to campus for preseason training camps this weekend.
Over the next 10 days, Cal Lutheran will welcome more than 300 athletes to Thousand Oaks with three teams reporting on Saturday, Aug. 17, two coming in on Monday, Aug. 20, one returning on Thursday, Aug. 22 and the final group rounding out the fall teams to arrive on Monday, Aug. 26.
Saturday will see both men's and women's soccer as well as volleyball step back on campus for the first official day of the 2013-14 athletic year for the Kingsmen and Regals. Cross country teams will be ready to run come Monday; football players will be back on the gridiron next Friday after reporting on Thursday and water polo jumps into the pool on the 26th.
The encore for CLU will require more success on the fields, courts, courses and in the pool as the 2012-13 athletic teams had an extremely plentiful year as a whole. Cal Lutheran programs finished 43rd nationally at the Division III level in the Learfield Sports Directors' Cup standings. The Kingsmen and Regals combined to place fifth in the Southern California Intercollegiate Athletic Conference overall standings and sent seven teams, nine individuals, two relays and a doubles team to the NCAA Championships in their respective sports.
Director of Athletics Dan Kuntz is excited to have the buzz back on campus.
"Looking ahead, a talented recruiting class and experienced leadership from a core group of returning athletes is bound to yield tremendous action and excitement this year," he shared. "Months of off season work by nearly 500 [total] new and incoming student athletes will be put on display with great anticipation."
The schedules are set, the uniforms and equipment are prepared for action and the enthusiastic student-athletes, coaches and support staff are focused and ready for activity to get underway.
Kuntz concluded, "On behalf of Cal Lutheran athletes, the coaches, athletic staff and athletes please join us for great fun and an exciting new year of sports at CLU."
Schedule: Men's Cross Country
Schedule: Women's Cross Country
Schedule: Football
Schedule: Men's Soccer
Schedule: Women's Soccer
Schedule: Volleyball
Schedule: Men's Water Polo
Facebook: https://www.facebook.com/clusports