Regals Ranked No. 21 Entering Fall
Women's soccer among best in nation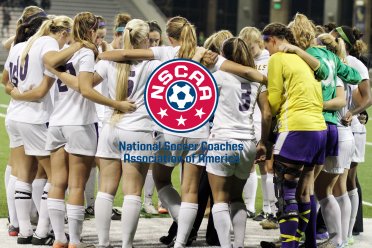 KANSAS CITY, Kan. – The Cal Lutheran women's soccer team enters the 2013 season ranked No. 21 in the National Soccer Coaches Association of America (NSCAA)/Continental Tire NCAA Division III Preseason Rankings announced today by the NSCAA.
In 2012 Cal Lutheran won its third consecutive Southern California Intercollegiate Athletic Conference (SCIAC) title and advanced to the Second Round of the NCAA Division III Playoffs. The Regals produced an 18-5 overall record and were 13-1 in league play. CLU finished the season ranked No. 23 in the final NSCAA poll of the year.
Cal Lutheran is the only SCIAC team ranked in the NSCAA Preseason Top-25.
Returning to the field after earning NSCAA Second Team All-America honors in 2012 is junior Taylor Will who was also named the SCIAC Player of the Year. Both Will and senior Stephanie Gilbert were named to the NSCAA First Team All-West Region last year. Will led the team and league with 18 goals while Gilbert made an immediate impact defensively during her first season playing for the Violet and Gold.
The Regals 2013 campaign will open on the road in Washington with a pair of games against Whitworth and Pacific Lutheran on Aug. 30 and 31, respectively. On Friday, Sept. 6 in Dallas, Tex. Cal Lutheran will face preseason No. 6 Hardin-Simmons at 5:30 p.m. (PST).
Poll: NSCAA Preseason Poll
Facebook: https://www.facebook.com/clusports