Valenzuela Going for CrossFit Gold
CLU graduate to compete for CrossFit world title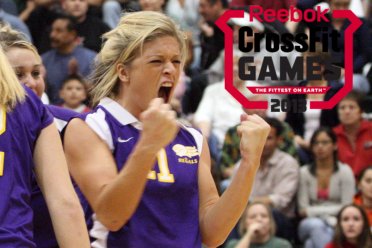 CARSON, Calif. – For four years Lindsey (Benson '09) Valenzuela poured her heart and soul into the Cal Lutheran women's volleyball program. Now she is directing that dedication, desire, drive and athletic ambition to CrossFit. She has already been crowned the 2013 Southern California regional champion and now has her sights set on the 2013 CrossFit World Games title.
A local of Woodland Hills, Calif., Valenzuela will hopefully feel right at home competing at the Home Depot Center July 24-28. She enters the competition ranked Top-5 in the world.
While at CLU, Valenzuela was introduced to Olympic Weightlifting, which became her secondary passion to volleyball. Upon graduation she found herself involved with CrossFit and now makes it a career.
Valenzuela was a four-year varsity letter winner and captain for the Regals. She was named an AVCA Second Team All-American in 2008, garnered AVCA First Team All-West Region accolades the same year and was a two-time First Team All-SCIAC recipient as both a junior and senior.
Described by CLU volleyball head coach Kellee Roesel as, "Easily the fiercest competitor I have ever coached," Valenzuela will surely need that fired in her eye and in her body this weekend as she competes for gold at the 2013 Reebok CrossFit World Games.
While at Cal Lutheran Valenzuela adopted the motto "Believe" and still holds that word close.
Roesel does too, saying, "I absolutely BELIEVE she will be on the podium on Sunday at the 2013 CrossFit Games and I am excited to watch her compete."
Athlete Profile: Lindsey Valenzuela
2013 CrossFit Games: Main Website
2013 CrossFit Games: Leaderboard
Facebook: https://www.facebook.com/clusports