Baseball Moves Into No. 9 Spot
CLU climbs for third straight week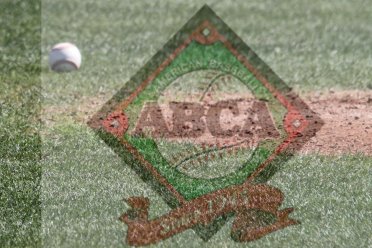 ALLENTOWN, Pa. – For the second time in as many weeks, since the initial American Baseball Coaches Association (ABCA) poll, the Cal Lutheran baseball team has jumped a spot, landing as No. 9 on the third poll of 2013, released today.
CLU used a 5-0 week to push their season record to 19-6-1 as they currently cling to first place in the Southern California Intercollegiate Athletic Conference (SCIAC) standings with a 12-3 mark.
In the last Baseball National Ranking Summary (March 24), CLU was ranked 5th in the country in hits with 267 and 7th in runs scored with 175. CLU was also 7th in homeruns with 13. Their 50 doubles were good for 8th in the country and the Kingsmen were ranked 9th in a trio of categories including triples (9), slugging percentage (.483) and homeruns per game (.62). CLU was 19th in scoring with 8.3 runs per game and 21st in team batting average (.345).
Since that release, the Kingsmen have continued to produce, pushing their team batting average to .362 with three players batting over .400. CLU has scored 252 runs on 342 hits, which include 102 extra base hits (71-2B, 15-3B, 16-HR).
Proving himself as one of the top players in the country, Nick Boggan has continued to impress. His moonshot on Saturday afternoon pushed his homerun total to 10 as one of a team-leading 42 hits. He holds an .816 slugging percentage and a .408 average, second to Jake Petersen (.449) and just ahead of Nicho DellaValle (.400). Boggan has a team-high 41 RBIs with 28 runs scored behind DellaValle (31) and both Petersen (30) and Trevor Koons (30).
Koons (41) and DellaValle (40) are second and third, respectively, for hits. Nick DeLorenzo leads the Kingsmen with 13 doubles while Petersen has 12. DellaValle has a team-high three triples and both DeLorenzo and Garrett Smith have launched a pair of homeruns apiece. DellaValle (28), DeLorenzo (26), Smith (25) and Koons (20) have each driven in 20 or more runs with five players scoring more than 20 times.
Ronnie Burton has stolen 7-for-10 bases and DeLorenzo is 6-for-7. Boggan, Petersen and Smith have five steals apiece.
On the mound, CLU has lowered its ERA to 4.05. Scott Peters (4-0), Aaron Roth (4-1) and Tyler Hebda (4-2) share the team-lead with four wins apiece. Petersen (3-1) has thrown a team-high 50.0 innings with 40 strike outs in eight starts. Out of the bullpen, Roth has tallied 37.1 innings of work with 38 Ks. He boasts a team-low 1.45 ERA, having allowed just six earned runs in 17 appearances.
The defense has been solid with a .958 fielding percentage. Boggan has played errorless baseball at first base with 201 putouts and 12 assists. DeLorenzo has fielded all 37 chances without a miscue and Kevin Leonard also has a 1.000 fielding percentage in 14 starts for the Violet and Gold in the outfield this spring. The Kingsmen have turned 19 double-plays.
Leading the nation at the moment is No. 1 Linfield (Ore.) with a 20-4 record. Second is Cortland (NY) State (17-4) with Marietta (Ohio) (12-4) rounding out the top-3. Also ranked in the top-10 are Kean (NJ) (16-5), Salisbury (Md.) (17-5), St. Thomas (Minn.) (12-4), Christopher Newport (Va.) (24-8-1), Trinity (Tex.) (24-7), CLU (19-6-1) and Wheaton (Mass.) (12-5).
Pomona-Pitzer (19-7) is the only other SCIAC school on the poll at No. 15.
Cal Lutheran is ranked No. 2 in the West Region behind Linfield.
Poll: ABCA Poll - April 2
Facebook: https://www.facebook.com/clusports