Wright Wraps Up All-West Region Honor
Senior caps career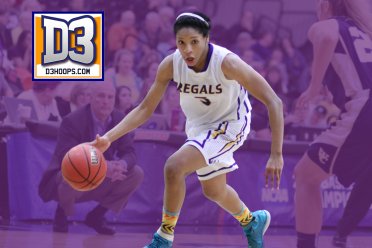 MINNEAPOLIS, Minn. – One final accolade landed on the list of senior Starla Wright this week when D3hoops.com announced the All-Region Teams. The Cal Lutheran standout capped her career with a Second Team nod.
A D3hoops.com record 729 players were nominated for these awards by the Sports Information Directors at the various schools nationwide and voted on by SIDs.
Wright becomes a two-time All-West Region recipient after being named to the First Team in 2010-11. She also wrapped up her third First Team All-SCIAC selection earlier this month.
In 25 games, 24 starts, she scored 402 points this winter to average 16.1 points per game. Wright was 52.3 percent from the field with four three-pointers. She went to the free-throw line 145 times, converting 104 for a 71.7 percent average. Against La Verne she scored a season-high 34 points.
Wright nearly averaged a double-double with 9.7 rebounds per game as she tallied 242 total boards with her offensive rebounds outnumbering her defensive ones 126-116. Her season-high rebounding game came against Whittier as she grabbed 17.
Ten times in 2012-13 she did record a double-double for Cal Lutheran. Additionally, she handed out 22 assists and recorded 19 blocks with 27 steals for the Regals.
In her career she scored 1,043 total points and also grabbed 581 career rebounds with more offensive (297) than defensive. Wright now ranks 10th all-time in CLU history in scoring, 7th in rebounding and is 9th in field-goals made with 389.
She was part of a Cal Lutheran (23-5) senior class that produced 74 victories in four-years with two SCIAC Post Season Tournament titles (2012 and 2013), two NCAA appearances (2012 and 2013) and a SCIAC championship in 2012-13.
Joining Wright on All-West Region Teams from the SCIAC were Makenzie Brandon (Occidental) and Kimi Takaoka (Chapman) who landed on the First and Third Teams, respectively.
The West Region Player of the Year was Kate Nielsen (Simpson) the Rookie of the Year went to Rachel Parupsky (Bethel) and Brian Niemuth (Simpson) was named the Coach of the Year.
Release: 2013 All-West Region Team
Facebook: https://www.facebook.com/clusports