Regals Lower Team Score at Embry-Riddle
CLU continues to improve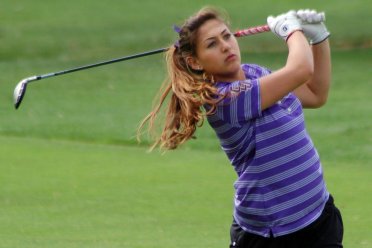 PRESCOTT, Ariz. – For the second consecutive day the Cal Lutheran women's golf team recorded a team score that set a school record. As a result, a combined score of 330 was good for 3rd place at the Embry-Riddle Tournament at Antelope Hills Golf Course.
After shooting an 86 on Monday, McKay Weiler shot a CLU team-low 81 on Tuesday to finish with a 167. Aida Mahfood also took strokes off her first round score of 88, to swing the club 82 times today. Mahfood tallied a 170, tying teammate Devon Meredith who shot an 84 after her first 18-holes produced an 86.
The Cal Lutheran round one leader, Danika Cochiolo, used an 83 on the final day of play to finish with a team-leading 161 two-day tally.
Emily Bullen also lowered her score today with a 96 to round out the Regals team competing.
Official tournament information was unavailable at the time of release.
Cal Lutheran will have a long hiatus before returning to the greens for SCIAC competition. The Regals will tee off on April 6-7 at the SCIAC No. 2 hosted by Cal Lutheran at the La Purisima Golf Course in Lompoc, Calif.
Results: 3rd (Final Round)
Facebook: https://www.facebook.com/clusports