Ramay Signs Contract to Play in Germany
CLU sends second player overseas in as many years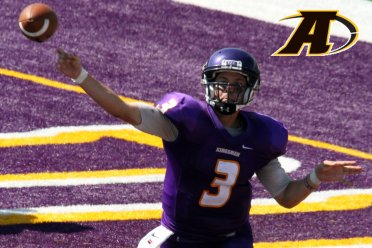 THOUSAND OAKS, Calif. – Football for Kevin Ramay is not over even though his collegiate career came to a close in November of 2012. The soon to be Cal Lutheran graduate has signed a contract to play professional football in Germany beginning later this year.
Ramay, who played in six games for CLU last fall, was 91-for-153 for 1,052 yards and 10 touchdowns. He was the opening day starter for the Kingsmen, but went down with a hand injury in the fourth game of the season on Oct. 6 at Redlands.
Fully recovered and ready to contribute, Ramay will join the Berlin Adler, one of the most successful professional football organizations in Germany. They have won six German Bowls in their history, which dates back to 1979. Most recently the Adler were the 2010 Eurobowl Champions as well as the Runner-Up in both 2011 and 1991.
Football in Europe has become very common for players from the United States to continue their playing days.
Ramay becomes the second CLU football player to bring his talents across the ocean in as many years. Jordan Barta ('11) played in Finland in 2012.
Team Website: Berlin Adler
Facebook: https://www.facebook.com/clusports