Recruiting Allowed Via Social Networks
NCAA legislation changes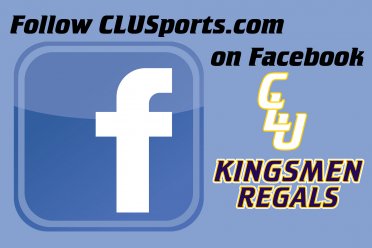 THOUSAND OAKS, Calif. – Cal Lutheran coaches should soon have a lot more friends.
Division III members passed legislation at the NCAA convention last Saturday allowing private communication with recruits through social networking sites like Facebook.
Coaches have been limited to phone calls, text messages, faxes and emails.
"There are not a lot of phone conversations that go on anymore and I don't think some kids even know what a fax is," CLU athletic director Dan Kuntz said. "Students are living and communicating in social media and I think the schools and coaches realize that. The one concern was privacy and not being intruded upon, but students are pretty savvy. When they don't want to be contacted, they know how to say not now."
Kuntz and James McHugh, the special assistant to the president for athletic affairs at CLU, represented the university at the convention in Grapevine, Texas.
Division III members considered 13 legislative proposals during the convention business session.
Along with the social media proposal, another proposal adopted was requiring confirmation of sickle cell trait status for all student-athletes no later than the 2014-15 academic year, including mandatory confirmation of status for all incoming student-athletes in 2013-14.
People with sickle cell trait have been shown to be more vulnerable than those without the trait to heat stroke and muscle breakdown when subjected to strenuous exercise under unfavorable environmental conditions.
Athletes can opt out of having the test, but will have to receive education regarding sickle cell trait status.
Given the concerns about costs, logistics and how the proposal related to other medical issues, the vote was close (254-200-15).
Not much will change at CLU as the university already required athletes to have the sickle cell trait test.
"There were a lot of conversations around this issue, but in the end it's really about the well-being of the student," Kuntz said. "If there is something we can do to help the well-being of the student, our mindset at CLU is to always do it. Our first priority is always to take better care of our students."
Kuntz said a topic he expects to be discussed in the future is establishing boundaries at the Division III level, where there are no athletic scholarships.
"Being less intrusive on students and offering a better work-life balance for the staff is huge," Kuntz said. "Division III is intended to have more restrictions because the emphasis is to allow student-athletes to be students. They need opportunities to study abroad and not have coaches on them year-round. We need to allow them to have a well-rounded experience."
Kuntz was attending the NCAA convention for the eighth time and can't wait to go back next year when it comes to San Diego.
"I think it's all fascinating because I can learn so much," Kuntz said. "There are so many good things and different ways to think about things and talk about these social issues that are in sports."
Facebook: https://www.facebook.com/clusports