2013 Women's Tennis Preview
Regals looking to break-through in 2013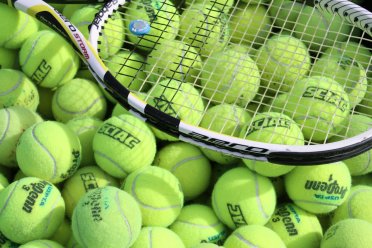 THOUSAND OAKS, Calif. – After finishing in fourth place in the Southern California Intercollegiate Athletic Conference (SCIAC) each of the last three seasons, the Cal Lutheran women's tennis team is poised to break into the top three in 2013. The Regals enter the 2013 campaign ranked No. 11 in the West Region according to the Intercollegiate Tennis Assocation preseason poll.
Leading the way for CLU will be a pair of seniors in Lauren Toohey and Carly Mouzes. Toohey teamed up with sophomore Sarah Baker to go10-7 competing as the No. 3 doubles group in 2012. The tandem also scored conference wins over La Verne, Occidental, and Caltech.
Competing in singles, Baker was No. 4 singles player for the Regals a year ago, going 12-9 and 3-6 in the SCIAC while Toohey went 5-4 against non-conference competition.
Mouzes returns after serving as the No. 5 singles player for CLU in 2012. The senior from Wilton, Calif. went 11-8 overall including two individual wins during SCIAC play.
Junior Lindsay Murphy returns as the top singles player for Cal Lutheran after competing at the No. 3 in 2012. The Coto de Caza, Calif. native finished the year at 9-7 overall and 3-6 in the SCIAC. Murphy also went 10-8 in doubles matches in 2012.
In addition to Baker, fellow sophomore Jacqueline Ramsay is back for her second year competing at CLU. Ramsay went 2-1 as the No. 5 singles player and also won her only doubles match of the year, partnering with Baker.
Rounding out the returning group junior Stephanie Portillo and sophomores Kari Ayres, Katie Carroll and Amber Rexford.
Donning the Violet and Gold for the first time this spring will be sophomore transfer Emily Nerland and freshmen Rebecca Drake and Emily Werman.
The Regals get their season underway Friday, Feb. 1 against Westmont and make their home debut a week later when they host Hope International at the Poulson Tennis Center at 2:00 p.m.
Schedule: CLU Women's Tennis
Roster: 2013 Regals
Facebook: www.facebook.com/clusports