Regals Earn Academic Team Award
Regals earn Fourth Consecutive Academic Award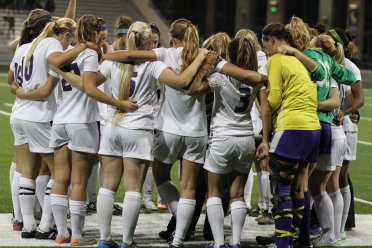 THOUSAND OAKS, Calif. – The Cal Lutheran women's soccer team continues to excel on and off the field. Two weeks after winning their first NCAA Tournament game in more than a decade, the CLU women's soccer team received the 2011-2012 College Team Academic Award from the National Soccer Coaches Association of America (NSCAA) Monday afternoon.
"I am extremely proud of our student-athletes for their excellence on the field and in the classroom," Head Coach Frank Marino said."
"This is the fourth consecutive year we've received this award and we have increased our team GPA each of the past three years."
The women's soccer team's average GPA in 2011-12 was 3.38.
On the field, CLU finished with their season with their third straight SCIAC regular season championship and received an at-large bid into the NCAA Division III Women's Soccer Tournament where they upset host Wartburg (Iowa) in the first round before falling to Concordia-Moorhead (Minn.) 3-2 in the second.
Marino finished with, "I couldn't be more proud of our team and their continued growth in multiple facets."