Aussies Join Aztecs on Regals Challenging Exhibition Schedule
CLU set to start practices next week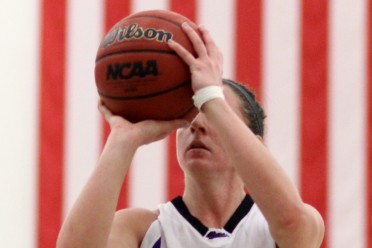 LOS ANGELES, Calif. – The season is around the corner for the Cal Lutheran women's basketball program, who announced today a second competitive exhibition game set to take place in preseason. The Regals will host the Australian Institute of Sport (AIS) at Gilbert Arena on Tuesday, Nov. 13 at 7:30 p.m.
Head Coach Roy Dow spoke to the excitement generated around his exhibition schedule.
"We are extremely excited to be able to play an international team, particularly this AIS team," he went on, "The AIS roster represents the rising stars of Aussie basketball, players who hope and expect to represent their national team on an international stage in the near future."
The Australians are not the only competition the Regals will have on the court early in the season.
"Following on the heels of our exhibition contest against Division I San Diego State (Nov. 6), a potential Top 25 team this season, the AIS team led by Coach Phil Brown will be everything we could hope for; to challenge our team at this early stage of the season," Dow said.
Coach Brown is recognized as one of the world's best coaches in women's basketball, having coached 22 Australian Olympians, including former AIS athletes and WNBA All-Stars Lauren Jackson and Penny Taylor. He also spent five seasons as an assistant at the University of Oregon.
Dow noted, "Spectators to this game should not be surprised if they someday soon see some of these players on American Division I rosters."
Cal Lutheran will use the two exhibition games as a lead in to their season opener on Saturday, Nov. 17 against Bethesda. Teams will tip off at 7:30 p.m. in Gilbert Arena to start the 2012-13 season.