Softball Hosts StrikeOut Cancer Games
Regals raising funds and awareness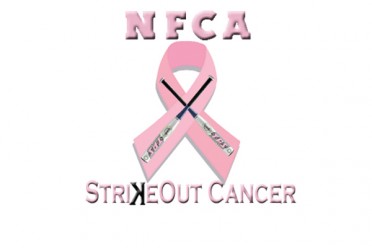 THOUSAND OAKS, Calif. - The Cal Lutheran softball team will take part in the National Fastpitch Coaches Association's (NFCA) StrikeOut Cancer program when it hosts Occidental on Friday, April 6.

Website: StrikeOut Cancer

"Since starting the StrikeOut Cancer initiative over 10 years ago, NFCA membership teams have raised tens of thousands of dollars to support the fight against cancer. In addition to fundraised dollars, this initiative has provided a platform to raise awareness for breast cancer as well as support for women's cancer research," reads the official StrikeOut Cancer website.

Cal Lutheran will be selling bingo cards prior to Friday's games with proceeds going to the program. The Regals will show their support by wearing pink shirts prior to the start of Friday's doubleheader at 2 p.m.