Kingsmen Pair Garners USTFCCCA Award
Two CLU athletes earn All-Academic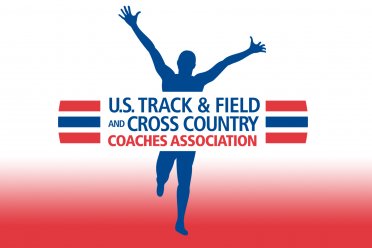 NEW ORLEANS, La. – As announced in late July by the United States Track and Field and Cross Country Coaches Association (USTFCCCA), a pair of Cal Lutheran men's track and field members earned All-Academic accolades for joint accomplishments in the classroom and competition field during the 2013-14 academic year.
The class included 276 student-athletes from 100 different institutions across America. The two Kingsmen honored were Conor Finfrock and Dan Miller who each met the qualifications of having competed at the Division III Men's Outdoor Track & Field Championships or finishing the regular season ranked among the Top-35 in the nation in an individual event or ranked in the Top-25 for a relay on the official NCAA POP list provided to the TFRRS.org while maintaining a cumulative grade point average (GPA) of 3.30 or higher.
The Southern California Intercollegiate Athletic Conference (SCIAC) earned 13 selections from seven different institutions. While Redlands led the way with three honorees, Cal Lutheran was accompanied by Claremont-Mudd-Scripps, La Verne and Pomona-Pitzer with a pair apiece. Additionally, Occidental and Whittier each had one student-athlete earn All-Academic recognition.
The UW-La Crosse men's team joined its female counterparts as the national leader with the most selections (17) in the country at the Division III level this spring. MIT was the only other team to produce double figure representation with 12.
This year a trio of Scholar Athletes of the Year was named with John Crain (North Central (Il.)), Mike LeDuc (Connecticut College) and Sean Donnelly (Mount Union) each earning the honor. While Donnelly was named the Scholar Athlete of the Year in both Indoor and Outdoor season, Crain and LeDuc were recognized for accomplishments Indoors and Outdoors, respectively.
Release: 2014 USTFCCA All-Academic
CLU Twitter: https://twitter.com/clusports
Follow Amanda: @RegalsTrack
CLU Facebook: https://www.facebook.com/clusports
CLU Instagram: http://instagram.com/clusports#