Cardenas Named ITA All-American
Junior earns national honor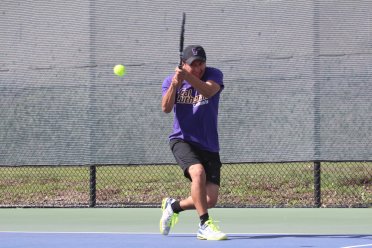 THOUSAND OAKS, Calif. – Cal Lutheran junior tennis player Moises Cardenas was selected to the Intercollegiate Tennis Association (ITA) All-America team announced Tuesday. Cardenas earned the honor after upsetting higher seed Alex Ruderman of Emory in the round of 32 at the NCAA Division III Men's Tennis Tournament this past May.
A transfer from Pierce College, Cardenas made an immediate impact in his first season, serving as the Kingsmen's No. 1 singles player. The Van Nuys, Calif. native finished 18-5 on the year including 6-1 in conference play. Cardenas also went 9-2 over his final 11 matches.
Playing with Fergus Scott to form CLU's No. 2 doubles team, Cardenas helped the duo finish 11-10 overall with four wins coming during Southern California Intercollegiate Athletic Conference (SCIAC) play.
The Kingsmen finished fourth as a team in the SCIAC while Cardenas was CLU's lone qualifier for nationals.
Claremont-Mudd-Scripps led all schools with six ITA All-American selections.
Release: 2014 ITA All-American Team
CLU Twitter: https://twitter.com/clusports
CLU Facebook: https://www.facebook.com/clusports
CLU Instagram: http://instagram.com/clusports#