Regals Golf Releases Schedule; Set to Host Inaugural Invitational
CLU to play in eight tournaments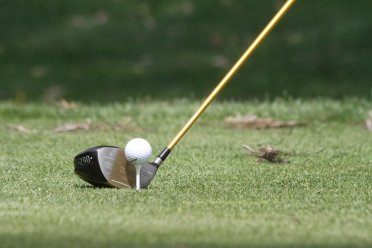 THOUSAND OAKS, Calif. – NCAA Division III women's golf is coming to a course near you soon. Announced as part of the 2014 schedule unveiling, head coach Jeff Lindgren and his Regals Golf team will host the first ever Cal Lutheran Invitational, held at nearby Sunset Hills Country Club March 17-18. In addition to the hosting the two-day event, Cal Lutheran will play in seven other tournaments while making trips to Arizona and Texas.
The Regals get 2014 underway with the Point Loma Invitational held at Riverwalk Golf Course in San Diego. The two-day event gets underway on Feb. 10 with the first tee times set for 7:30 a.m.
From there, CLU gets right into Southern California Intercollegiate Athletic Conference (SCIAC) play. Traveling to Fontana, Calif. Feb. 15-16, the Regals will compete in the SCIAC No. 1 hosted by Sierra Lakes Golf Course. All six conference teams will descend on the nearly 6,000 yard course nestled in the foothills of the San Gabriel Mountains.
The following week, CLU will again travel east, this time to Riverside, Calif. for the Cal Baptist Invitational. The two-day tournament held Feb. 24-25 will feature both NAIA and NCAA teams from around the region.
Cal Lutheran will later head to Prescott, Ariz. for the Embry-Riddle Invitational March 10-11. The Regals will have to navigate Antelope Hills Golf Course, the same course it set a school record for combined team score last season.
From March 17-18, CLU fans are encouraged to make the short commute from campus to Sunset Hills Country Club and support the Regals in their first ever home tournament. Filling out the field will be Bethel, Occidental, Marymount California, Pomona-Pitzer and Whittier. The first tee-times for both days are set to go off at 8:30 a.m.
Two weeks later, Cal Lutheran travels to Longview, Tex. for the Le Thourneau Invitational held at Pinecrest Country Club. Located an hour west of Shreveport, La., the Regals will tackle the 5,312 yard, par 70 course along with several other American Southwest Conference members.
April 5-6, CLU will compete in the SCIAC No. 2 at Empire Lakes Golf Course in Rancho Cucamonga Calif. At the end of the month, the Regals will look to capture its first conference title and berth in the NCAA Tournament at the SCIAC Championships held April 27-29 at Oak Valley Golf Course in Beaumont, Calif.
The NCAA Division III Championship is May 13-16 at the Mission Inn Course at Howey-in-the-Hills, Fla.

Schedule: 2014 Women's Golf
CLU Twitter: https://twitter.com/clusports
Follow McKay: @CLU_Golfand Barret: @CLU_Golf
Facebook: https://www.facebook.com/clusports