Kingsmen Garner First Preseason Poll Ranking; CLU Lands at No. 10
Collegiate Baseball places CLU among top teams in nation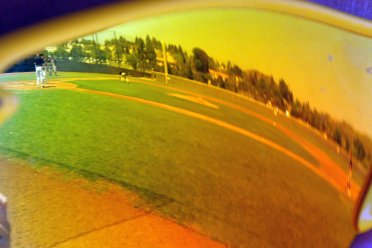 TUCSON, Ariz. –With baseball season just around the corner the media outlets around the country that promote institutions sponsoring the sport are hard at work. Just before the New Year the Collegiate Baseball Newspaper released its Preseason Poll, which features the Top-30 teams in the nation entering the spring. Cal Lutheran begins ranked No. 10 after producing a 35-9-1 record and advancing to the NCAA Division III Regionals in 2013.
Leading the Collegiate Baseball Preseason Poll is 2013 NCAA Division III National Champion Linfield (Ore.) followed by Southern Maine, Kean (N.J.), Ithaca (N.Y.) and Trinity (Tex.) to round out the Top-5.
Last spring CLU climbed as high as No. 5 in the American Baseball Coaches Association (ABCA) poll. In late February the ABCA will release its 2014 Preseason Poll.
In 2013 Cal Lutheran led the nation in Batting Average (.354), Runs Per Game (8.9) and On Base Percentage (.430).
A plethora of student-athletes are returning to the diamond, with the entire pitching staff from a year ago back, but the Kingsmen will be looking to fill the shoes of numerous key players who graduated, including three starting infielders. Depth from last year's squad coupled with a talented group of incoming players will bode well for the Violet and Gold.
The 2014 season will get under way on Saturday, Feb. 8 with a doubleheader against Emory (Ga.) beginning at 11:00 a.m. at Ullman Stadium on George "Sparky" Anderson Field.
Poll: Collegiate Baseball Preseason Poll
CLU Twitter: https://twitter.com/clusports
Facebook: https://www.facebook.com/clusports