Learfield Directors' Cup Standings Announced
CLU among ranked schools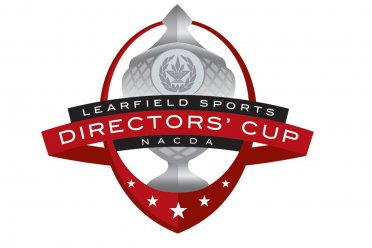 CLEVELAND, Ohio – At the conclusion of each academic and athletic year the school with the most combined championships points in Division III is honored with the Learfield Sports Directors' Cup. In 2014-15 Cal Lutheran was one of eight SCIAC schools to appear in the final standings as announced on June 4.
Cal Lutheran earned a combined 109.25 points between the 20 sponsored intercollegiate Kingsmen and Regals teams. During the fall, CLU tallied 50 points with spring sports adding 59.25 points. The Violet and Gold finished 183rd.
The Learfield Sports Directors' Cup was developed as a joint effort between the National Association of Collegiate Directors of Athletics (NACDA) and USA Today. Points are awarded based on each institution's finish in up to 18 sports - nine women's and nine men's.
This year Cal Lutheran sent athletes from four teams to NCAA Postseason play. Volleyball was the lone CLU team to advance to NCAA Division III competition in 2014-15. During the winter, men's swimming and diving sent one diver to NCAA Regional competition. In the spring representation from men's tennis and women's track and field rounded out the Cal Lutheran national appearances.
Williams (Mass.) earned the most points of any Division III program in the country with 1,053. Johns Hopkins (1,016.75) was second and MIT (961) rounded out the top-three. Williams has won 18 of 20 Directors' Cup titles.
This year marks the 20th year of the Directors' Cup. For a complete listing, click here.
2014-15 Learfield Directors' Cup: Final Standings
CLU Twitter: https://twitter.com/clusports
CLU Facebook: https://www.facebook.com/clusports
CLU Instagram: http://instagram.com/clusports#
Hashtags: #ownthethrone, #clusports, #gokingsmen #goregals