Cal Lutheran to Host Athletic Symposium
Free event will cover scientific approaches to training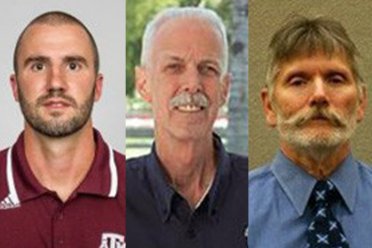 California Lutheran University is hosting a free symposium on science-based approaches to athletic training for athletes, coaches and researchers on Friday, May 1.
The "Sport Science Symposium: From Lab to Weight Room to the Field" will run from 8 a.m. to 1 p.m. in Ullman Commons 100/101 on the Thousand Oaks campus. The university's Exercise Science and Athletic departments and Center for Performance Excellence are presenting the event to bring a more scientific approach to the training of athletes at the high school, college and professional levels.
Three speakers who will discuss athletic preparation and monitoring will be introduced starting at 8:20 a.m.
Mike Stone, director of the Sport Science Laboratory and Sport Physiology and Performance Doctoral Program at East Tennessee State University, will present "Power Development in Sports" via Skype from 8:30 to 10 a.m. The National Strength and Conditioning Association (NSCA) gave him the Outstanding Sport Scientist Award in 1991 and the Award for Lifetime Achievement in 2000.
Lee Brown, director of the Human Performance Laboratory and the Center for Sport Performance at California State University, Fullerton, will speak about "Post-Activation Potentiation for Performance" from 10:10 to 11:10 a.m. NSCA gave him the Outstanding Sports Award in 2009, named him Educator of the Year in 2010 and gave him a Lifetime Achievement Award in 2014.
Howard Gray, sport science director for Texas A&M University football, will discuss "Sport Science: Making a Difference in the Real World" from 11:20 a.m. to 12:20 p.m. A former varsity soccer player at the University of Maine, Gray has also worked with men's and women's soccer teams.
A roundtable question-and-answer session will conclude the event.
Ullman Commons is located at 101 Memorial Parkway. Visitors can park in the lot on the northwest corner of Olsen Road and Mountclef Boulevard and walk across the Olsen Road bridge to Ullman Commons. Refreshments will be provided.
Cal Lutheran's Community Leaders Association is sponsoring the event. For more information, contact assistant professor Hugh Lamont at hlamont@callutheran.edu or 805-493-3407.